Alberta

Rallysport.ca is a Calgary, Alberta, Canada based source of safety equipment and performance parts for race and rally teams. Focusing on legal racing activities whether that is rallying, sports car racing, drag racing, stock cars, sprint cars, off road 4x4 and street/show cars, we can provide the equipment needed as teams and drivers prepare to GO RACING and WIN RACES!

Target market is 'Racers' of all types, across Canada. Our largest group is sports car motorsports including rally, road racing (GT, Vintage and Open Wheel) and Solosports/Time Attacks. Others that we have customers from and are continuing to pursue are Oval Track (all - stock cars, legends, sprint cars etc), Drag Racing, Drifting, 4x4 and Monster Trucks, Jet Boat Racing and the street car/tuner market.
paint and body repair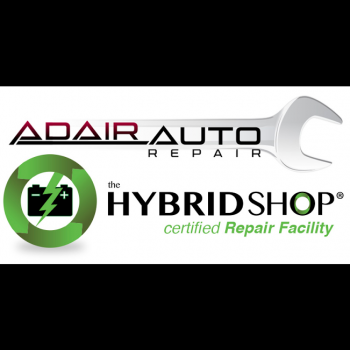 At Adair Auto Repair, we're passionate about cars, and we love to share our passion with our customers when we repair their vehicles. Since 2008, we have provided Calgary, AB with certified automotive service, and we're not slowing down. No matter what vehicle you drive, we are committed to performing above and beyond industry expectations. With every service, we work to forge that deep-rooted link between car, driver, and auto shop, and to give you a repair experience that is every bit as satisfying as the vehicle you love to drive.

From major engine repairs to minor maintenance, monitoring to performance modifications, you can trust our skilled technicians to repair your vehicle right, the first time. Our Calgary auto repair facility works on all car makes and models, and we specialize in European vehicles, including Mercedes, BMW, and Audi. We also provide repair and maintenance services for hybrid vehicles, such as Toyota Prius with the goal of keeping your hybrid as reliable and green as the day you bought it.

Independent Amsoil Dealer

Free delivery around the Edmonton area. Contact for pricing.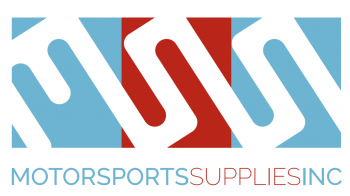 We specialize in racing suits, helmets, seats, harness, tires (including slicks), AIM and Garmin lap timing systems. Our showroom is open for suit/helmet/seat fittings.
Anything track/race related is our specialty.
British Columbia

Nixon Prosports Ltd., is a Canadian company that works within the automotive industry. Glenn Nixon, the founder of the company, has been involved in racing since his early youth. He started with karting then moved onto auto racing. He continued his pursuits in auto racing through out Europe and North America.

Today Nixon Prosports has several areas of expertise including auto racing, dirt biking, snow biking and film production.
old & current racing photo's from the west coast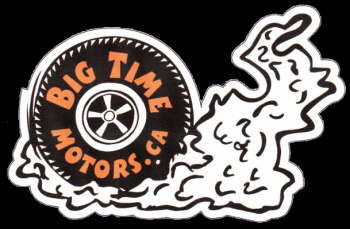 Full service automotive restoration shop. We have serviced many race vehicles over the years with custom installs, repairs and custom metal fabrication. We have a combined work experience of over 40 years.

We specialize in restorations but do not shy away from any other vehicle needs. We are available for service and maintenance, PlastiDip, dent repair, collision repair including private insurance, equipment refinishing, detailing, and custom installs. We have a custom metal fabricator on hand for any challenging metal repairs needed. We also are very capable in restoring anything metal from table and chairs to an old barbeque.

We encourage you to please take a look at our photos on our website, Facebook or Instagram where you can see some samples of our work. We have lots of experience in repairing race cars to get you back out on the road.

Located in the lower mainland in Maple Ridge close to the Golden Ears Bridge.


Academy 27 @ Area 27 Motorsports Park

Academy 27 is a 2.5-day high performance driving course open to the public at the country-club style, 4.83km/3.0mi road circuit: Area 27 Motorsports Park. Chief Instructor Kees Nierop and the team of highly-skilled racing professionals will teach you how to safely explore the limits of your vehicle.

In the classroom:
-theory covering seating position, braking technique, and finding the correct line through corners
-track safety - including instruction on the various flags and their meanings, with proper pit entry and exit procedures
On the circuit
-brake and downshifting techniques
-cornering phases
-linking turns and establishing correct lines
-full circuit follow-the-leader lapping
Putting it all together:
-open lapping sessions with coach critiques
-lapping session with student monitored for consistency and improvement, with comprehensive performance evaluation

2018 course dates: August 14-16, August 19-21, October 19-21
Email [email protected] to register!

Auto Racing Supplies & Driver Equipment Specialists
Manitoba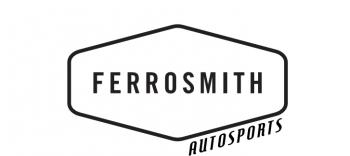 Support for builders of Westfield Sport Miata and Westfield XI kits.

Manufacturers of trailers and Patio Furniture
Nova Scotia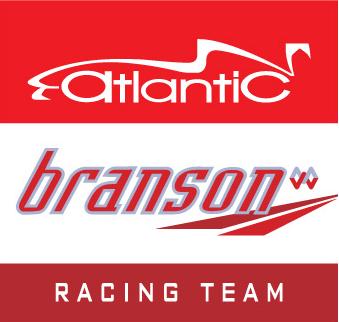 Racing Team since 1989. Based in Halifax, NS and Sepang Int. Circuit in Malaysia.
We are Suppliers of Formula BMW and WOLF CN cars and spares.
We offer full season arrive and drive for aspiring formula and Endurance drivers in Canada, USA and in Asia at fair costs.
We are also available for engineering and coaching.

Please call us at +902 877 5863 or look at our website www.atlanticracingteam.com or on Facebook via Atlantic Racing Team - ATL



We are a Nova Scotian based racing team, active in Canada, Europe and Asia. We provide rental rides in Formula BMW's to single racers and groups for a day and also a full season.
We are racing in Lamborghini Super Trofeo Asia, Asian LeMans Prototypes for 2016/17 in addition to our Formula BMW races in the Formula Libre Class in Canada.

Race Car Team - 30+years of experience in GT, FF, F2000, FR2000, FBMW, Indy Lights, Lamborghini, Asian LeMans, CN and LMP3 Prototype racing in Canada, USA, Europe, Malaysia, China, Indonesia, Korea, India and Macao.
German, French, Chinese speaking team members.
We have all team members, trailer and tools / equipment made to IMSA and FIA standards for most of any current Series.
The team can be leased/rented with or without race cars worldwide.
We focus on Junior and "older new to racing driver" development.
Ontario
Canadian distributor for American Racer racing tires, Fivestar race car bodies, QA1 Motorsports, Winters Performance, Pro Shock, AeroTec Labratories fuel cells, PowerTrain Technology racing clutches, Sweet steering components, Impact helmets and safety gear, Lefthander Chassis, Port City Chassis, Howe Racing Enterprises, Kirkey Racing seats, RaceQuip safety gear, Viking Shocks, and many other lines thru Motorstate Distributing.
If you are involved with oval asphalt and dirt, road racing, drag racing, off road, hot rodding or street performance we can help you. Call toll free to get a quote on your next purchase.
Johnston Research & Performance (JRP Inc.)

Canada's leader in Motorsport and Safety equipment with over 250+ seats in stock, 500+ suits, gloves, shoes specialist sing in road race, drag race, and karting equipment.

Everything in Canadian so no guessing on duties, exchange, when it will arrive.

Canada's distributor for Sparco for over 15 years and recently Alpinestars, MOMO, HJC, Achilles Motorsport tires, Ohlins, HSD, KW, Enkie, BBS and OZ race wheels.

We have top quality parts and service since 1993 warehoused on the QEW's 30,000 soft facility.

Give us a call at 905-822-(RACE) 7223 or [email protected]

Instagram @jrp_online or Facebook/Jrponline.com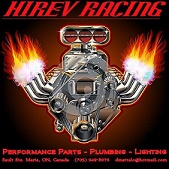 Hirev Racing is a business geared towards performance automotive products being committed to customer service and quality control. Available is a wide range of products to suite the classic hot rod up to alcohol dragsters, circle track, off road racing and marine. Brand name products available from big name suppliers including parts, plumbing with the ability for specialty products and exceptional lighting selection including custom applications. Over 15 years of practical experience using products that are sold plus I run a blown alcohol/nitro dragster. Please feel free to contact me anytime!

SportsCarBoutique was founded by Ilker and Isabel Starck in Toronto, Canada in 2010. The passion for sports cars coupled with decades of business experience brought this idea to life. During the track/racing season you can spot us on many of the local racetracks racing or supporting our loyal customers. We are dedicated to offering you the best products for the Sports Car enthusiast all under one roof.

We strive to offer you the best performance products for your automobile as well as FIA approved safety gear and equipment. Through continuous research we bring you the latest in the ever evolving automotive market.

SportsCarBoutique is proud to be the distributor in Canada for HRE Wheels, Akrapovic, BMC Air Filter, Pagid RS brake pads, Cargraphic and Racelogic data loggers.

In our Retail showroom you can find a great selection of brands like Brembo, Adidas Motorsport, Stilo, GiroDisc, Motul, Liquimoly and more...

Our experienced sales staff can answer most of your questions and advise you on the best products to fit your budget, skill and driving or racing needs.

SportsCarBoutique is located in Toronto with convenient access to the 401 FWY and the 400 FWY.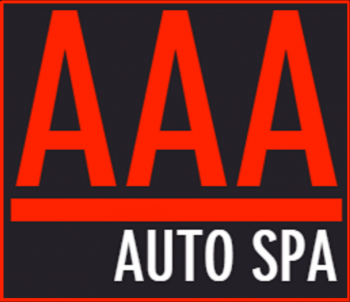 We Provide car detailing toronto, Mississauga, Brampton In Canada. We have experience detailing all makes models of sports, classic & prestige cars.

Stock Car Sales and Builders. Custom Fab Work.
Tons of Used Stock Car Parts for both Oval & R.C.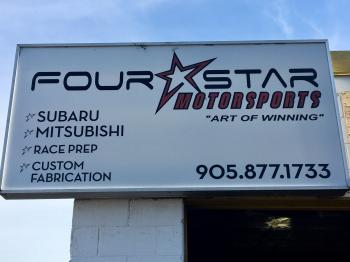 YOUR RACE PROVEN PERFORMANCE EXPERTS
Established in 1989. Winning is our heritage, make it yours!
Rally car prep and repair.
Rally Tires - MAXXIS, Pirelli, Yokohama.
Focused on Subaru and Mitsubishi, but can and have worked on everything - Audi, Suzuki, Hyundai, Mini, Datsun, Honda.
Speedline Corse Wheels.
ECUTEK and Cobb Tuning.
AWD Dyno.
Roll cages - fabrication, Custom Cages and installation

Canadian distributor of Radical Motorsports; lightweight sports cars for club racers and track-day enthusiasts that are totally driver focused and intensely rewarding to drive.

Parts and Accessories for motorcycles and powersports. Retailer of MyLaps transponders, Factory Effex parts and apparel and more!

Professional Race Car Driver
Coaching Driver
Track Day Coach


Automoves provides dependable vehicle shipping service across Canada, to and from United States and international destinations. We transport cars, SUVs, pick up trucks, motorcycles, collector cars, sports cars, non running vehicles, project cars and race cars. Open or enclosed car shipping is available depending on your needs and budget.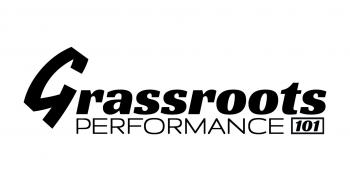 Track-Proven Performance Parts. Specializing in Direct Fit/Bolt-On Performance Cooling Kits - backed by a LIFETIME WARRANTY. Nissan, BMW, Toyota, Subaru, Chevrolet & more!

Performance Built, Enthusiast Driven.

www.grassrootsparts.com

"With a combined history of over 30 years of racing in various types of motorsports Grassroots Performance is built on the heritage of a modern day race car enthusiast. Grassroots is knowing where you came from and not selling out for the fame, stereotypes, or politics most often involved with the sport. Yet, for the satisfaction and respect of a well built machine ready for any corner it's thrown at"

-Paul Nigro, Owner at Grassroots Performance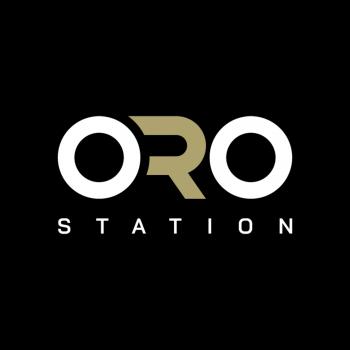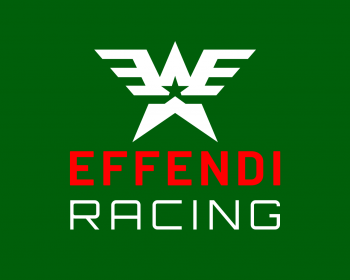 Effendi Racing Store is Canada's newest online racing apparel store. Founded by Effendi Racing Team, we offer wide variety of driving suits, gloves, shoes, and safety equipment at affordable prices and exceptional customer service. We do all kinds of customization and can fulfill custom bulk orders.



At VPX Performance, we are an esteemed automotive service center catering to the discerning needs of European luxury and exotic car owners in the GTA and surrounding community and cater to all your track day services and setup needs.
As well our Motorsport side; VPX Motorsport is your entry into the fast-paced world of motorsports. With more than 30 years of combined experience from pit road to victory lane. VPX provides a safe, professional and high-performing environment for any driver looking to take the next step in their career. Our team of experts will guide you through all the necessary steps towards becoming a professional racer.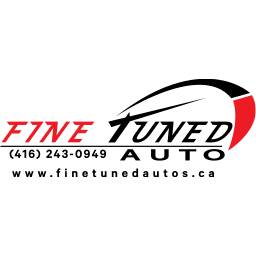 Get Car Servicing and Repairs with the Best Local Auto Garage Expert in Toronto. Welcome to Fine Tuned Autos! One of the most Affordable Automotive Service Provider. We offer Quick and Reliable Services that include Oil Changes, Used and New Tires, Safety Inspection, AC Refilling, etc. Visit our Location Today! Call Now for an Appointment (416) 243-0949
Quebec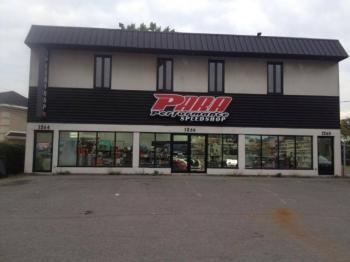 SPEED SHOP SINCE 1991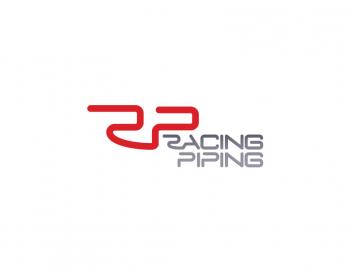 Racing Piping Inc. is a Distributor of Stainless, aluminum and mild steel fabrication components; but it does not end there: we are carrying most of the hardware you may require to complete your project. The company opened in october 2008 after its owner realizing how complicated and sometimes time consuming, it could become to find and purchase high quality performance parts. As the company grows, you will get to see a lot of flanges, tubes, elbows, vaccum fittings and silicones, turbos and most of what relates to installing one. We are constantly adding new products to suit the needs of our always growing clientele, so check back often!

BUSINESS AND RACE TEAM OWNERS GET REGISTERED!

Racing Piping Inc. is a wholesale distributor. In order to respect agreements made with some of the companies we deal with, you are required to register in order to see online prices on the items we offer. Registering has its benefits: with our 'Best Price policy', you can be sure we will match and beat prices from our competitors, if it's not already the case. Racing Piping Inc. does not wish to compete against its local professional customers, therefore, if you are local, you will be referred to the nearest shop/store for your purchase. Registering does not necessarily allow you to make purchases, but it is the first step towards that goal!


Welcome to the world of MS Gear, safety equipment specialist for racing drivers of all types and levels.

Our mission is to offer a range of quality products at a competitive price, to promote safe racing practices and make motorsports safer and less expensive.
Perry Performance & Competition

Everything you need to go racing under one roof.
USA
Exhaust Systems - UPSW Auto Parts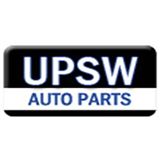 UPSW Auto Parts is a top exhaust system, exhaust tip, muffler, and performance exhaust part distributor. We also sell and ship catalytic converters, exhaust accessories, performance auto parts and more.

For more than three decades, UPSW has cultivated a a reputation for selling low cost, high-quality performance exhaust parts, catalytic converters, and exhaust accessories with quick turnaround time.We are located in Union City, New Jersey, (NJ).

We stock exhaust systems, exhaust parts, catalytic converters, and performance exhaust accessories for most common car brands.

We ship within 1 business day in the continental United States (USA), but you can contact us for orders to Hawaii, Alaska, Puerto Rico, U.S. Virgin Islands, or international shipping.
Genuine Porsche Parts - Parts4MyPorsche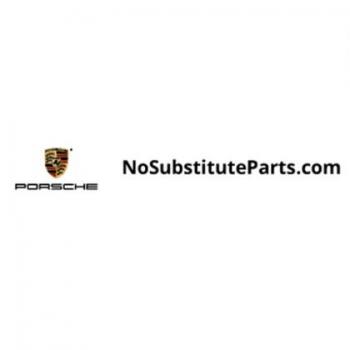 Find genuine Porsche parts and accessories conveniently by year, make, model, VIN or part number at Parts4MyPorsche. We have all Porsche parts from ball bearings, grille assembly, brake pads, windshield wipers, A/C compressor, axles, starters, lighting components, belts & hoses, oil filters, radiators to alternators and many more.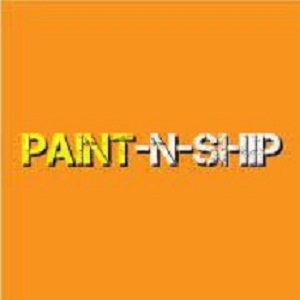 We have the largest inventory of painted to match bumpers and fenders made to fit your car's make and model. Our products arrive painted to match your paint code and ready to install. Perfect for the DIY repair of simple bumps and scratches.
International
Shenzhen R & B International Hi-tech Clothing Co., Ltd.


Global Racewear Customization
Custom Order Service - FIA/SFI Car Racing Suit, CIK/Karting Suit, Motorbike Suit
Logo digitalizing, Embroidery

Skype: marksuperman5
Whatsapp: +86 13682351695